Adidas Releases Mexico's 2010 World Cup Kit
November 10th, 2009 | by: Al |

View Comments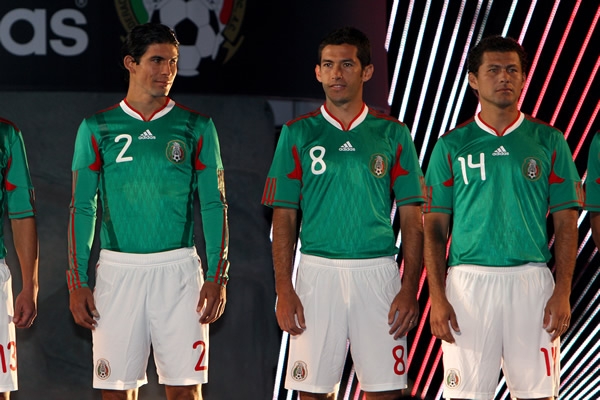 And umm… they look cool?
This, my friends, is what the team will be wearing as they strike fear into the world's best teams. A Power Rangers-esque Adidas jersey that is confused to whether it's "retro" or "futuristic".
To be fair, it's not that bad, and at least the traditional Mexico shade of green has returned. But just look at it. Compare it to the 2007 jersey (which I thought was great). At least some will agree that it's better than the semi-long sleeve and light green jersey that was disliked by many (including the players themselves as they struggled to roll the sleeves up).
So hurry everyone and be the first to sport your Green Ranger jersey.
Buy the Mexico World Cup Jersey.
Subscribe

Mexico World Cup Team Blog RSS Feed

Share
blog comments powered by Disqus