March 20th, 2012 | by: Andrea |

View Comments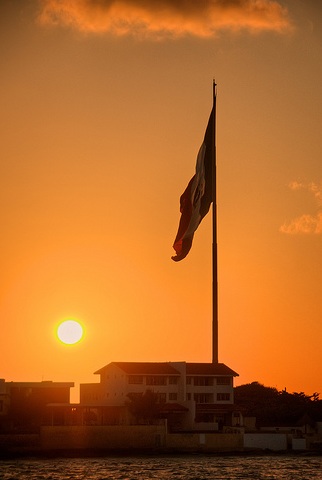 Whether good or bad, all things come to an end.
After several years with the Mexico World Cup Blog, Al and I have decided to move on to a new venture. As you may have noticed, the frequency of our posts has severely decreased with the exception of our Mexicans Abroad section and guests posts from Bryan.
We've enjoyed our time and appreciate that every reader that has visited the site.
A World Cup, a couple of Gold Cup championships, drug scandals, prostitution scandals, several managers, angry parents, and several other moments have helped define our time here.
We want to to thank the World Cup Blog and the Offside network for giving us a spot to blog about the team.
But for some time we've had the idea of moving on to our own place since we feel this spot is not longer the best place to carry out what we wish to do.
Please join us at our new venture, Tri Report. Bryan will also be joining us as this new site as will Rich. We will try to bring you continuous coverage of the Mexican national team, the players abroad, and other great features. We couldn't have done it without you guys, and we hope that you'll continue to follow El Tri with us.
-Andrea
I'm going to be lazy and just agree with everything that Andrea said. But I also want to thank every reader that has stopped by all these years and hope that many of you visit us at our new location. I've been reading this page since 2006 in the WC Bob/John days and when I had the chance to contribute, I worked my hardest to provide the best content possible while juggling my undergrad in college.
Writing for this blog during the 2010 World Cup was an unforgettable experience, because Andrea and I gave our all to provide great material and a place for any Mexico fan to mingle and discuss anything Tricolor-related (which was a huge plus for those who aren't too proficient in Spanish but loved Mexican soccer). As a result, we landed around 350-400k visitors in June 2010 alone which may not be a big deal to some of you but it was to us, considering we only received around 5k per month before that. Hearing all of your stories and opinions was/is wonderful and I read nearly every comment, not because I'm a creep ready to debate anyone who disagrees with me, but because everybody has a say and I wanted to read first-hand what fellow fans think.
I had lots of fun writing each and every post but unfortunately I think that if we remain here on World Cup Blog, we'll be limiting ourselves to what we are capable of achieving as an English speaking Tricolor resource. The Offside/WorldCupBlog is practically a ghost town and the new owners, SB Nation, do very little with it and won't even reply to an email if you send them one. So it's time to venture on our own and start this neat little website that we hope can grow into something big by the time the next World Cup starts.
If you are interested, there might be a possibility for whoever wants to take over this very website but once again it depends on how quickly SB Nation gets back at us. I'll provide contact info when I find it but otherwise, drop a comment here if you're interested and I'll get in touch.
Farewell and Viva Mexico
-Al
Create your ultimate
Fantasy Premier League
team and play the
Fantasy Football
game from The Sun
Mexico Football Links